At Trilogy Veterinary Medical Center, we are committed to providing compassionate pet care to the Chandler, AZ community. Our experienced veterinary team is skilled at combining cutting-edge technology with the latest advancements in veterinary medicine.
Trilogy Veterinary Medical Center offers comprehensive services for cats and dogs, ranging from wellness care to surgical procedures. Our hospital was specially designed to promote a stress-free environment that encourages relaxation and healing.
Above all, we believe in fostering healthy relationships over a lifetime. To us, pets deserve to be treated as the family members they are. Great care is taken to provide individualized education and care to all animal companions and their families.
To learn more about our veterinary practice, please visit the following pages: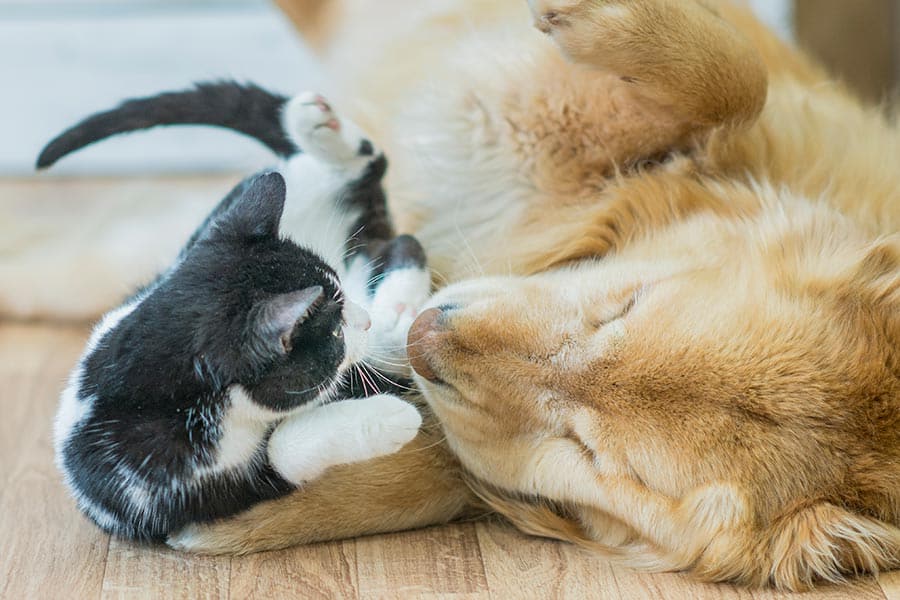 Learn More...

Meet the Team—Learn about the excellent experience and training of our hospital's veterinary team.
Stress-Free Environment—Review the special care we take to provide a warm environment for all pets.
Community Events—Find out about our fundraising efforts, adoption events, and local education sessions.
Still have questions? Call us today at (480) 470-4700 to learn more or schedule your appointment.